Seasonal cut flowers, May – October 
To order please email caroline@knightonmanor.com or Text 0780780707 
or buy online below
For collection on Thursday afternoons 
Knighton Manor Broadchalke Salisbury  SP5 5EB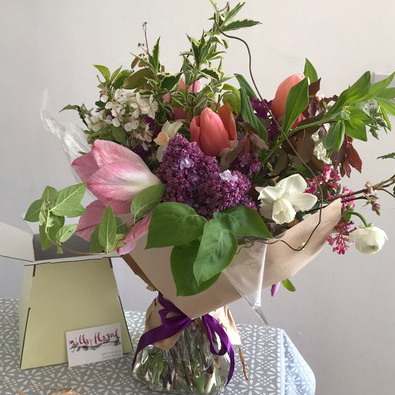 June/July:
Alchemilla Mollis, Sweet Williams, Cornflowers, Orlaya Grandflora, Foxgloves, Delphiniums, Roses, Euphorbia Oblongata, Cosmos, Nigella, Sweet peas, Nepeta, Salvia Caradonna, Phacelia, Lavender, Dianthus
July/August:
White Antirrhinums, Dahlias, Nicotiania, Salvia Oxford Blue, Phlox, Astrantia, Veronicastrum, Scabious, Rudbeckia, Verbena Bonasaris, Helianthus, Echinacea, Hydrangea, Zinnias,  Cosmos
"I just wanted to say how much I enjoyed picking the flowers in your beautiful garden and that there were so many wonderful blooms that it made it difficult to choose which ones to cut.  I brought my bucket home and sat in the garden with a glass of prosecco and arranged them in a vase, they looked stunning.

Thanks again and I will definitely be back!"

Dawn
"Catherine my daughter was thrilled with the flowers – they were lovely."

Amanda
"The flowers in the bucket looked so beautiful I. was tempted to not arrange them but leave them"  

Rebekah.
"Beautiful, colourful, fresh flowers –  perfect as a gift for my mother and lasted weeks"

Ginnie
Members of: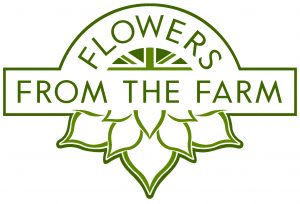 The principle beds are quite narrow – the main feature is the different climbing roses with Viticella climbing up between them from late May onwards.
We have a vibrant mix of colour throughout the summer months – with Alliums, Wallflowers and Foxgloves starting the colour season off, followed by the Roses and then Dahlias and bedding plants.
Vegetable / Flower Garden
The original walled vegetable garden was set out in the Edwardian times, when there was a household to feed as well as a large resident house staff. In our redesign, we initially removed the Iris borders which edged the whole area, with gravel and a liner to make the beds more accessible. 
To keep the garden as authentic as possible we did not add any raised beds, but included some bark paths to divide up the huge beds – to make them more manageable. We love to mix flowers in amongst the vegetables to brighten up the overall appearance. We no longer have young children at home, and hence we have changed the layout of the lawns so that two thirds of the garden is now used for growing flowers to provide additional space to grow a wider variety of flowers to cater for our pick your own visitors for weddings and other events.
Half Hardy plants
Cosmos, Antirrihnums, Zinnias, Ammi Majus and Visaga, Sweet peas, Nigella, Larkspur, Nicotania
Shrubs
Hydrangea, Myrtle, Pittisporum, Gelda rose
Roses
There are around 20 different roses around the garden, 12 new this year with many established over 50 years.
Biennials
Wallflowers, Sweet Williams, Foxgloves
Dahlias
As many as we can fit in as I love them !!! We cover in the winter and inevitably lose some to the frost
Bulbs
Narcissi, Alliums, Daffodils, etc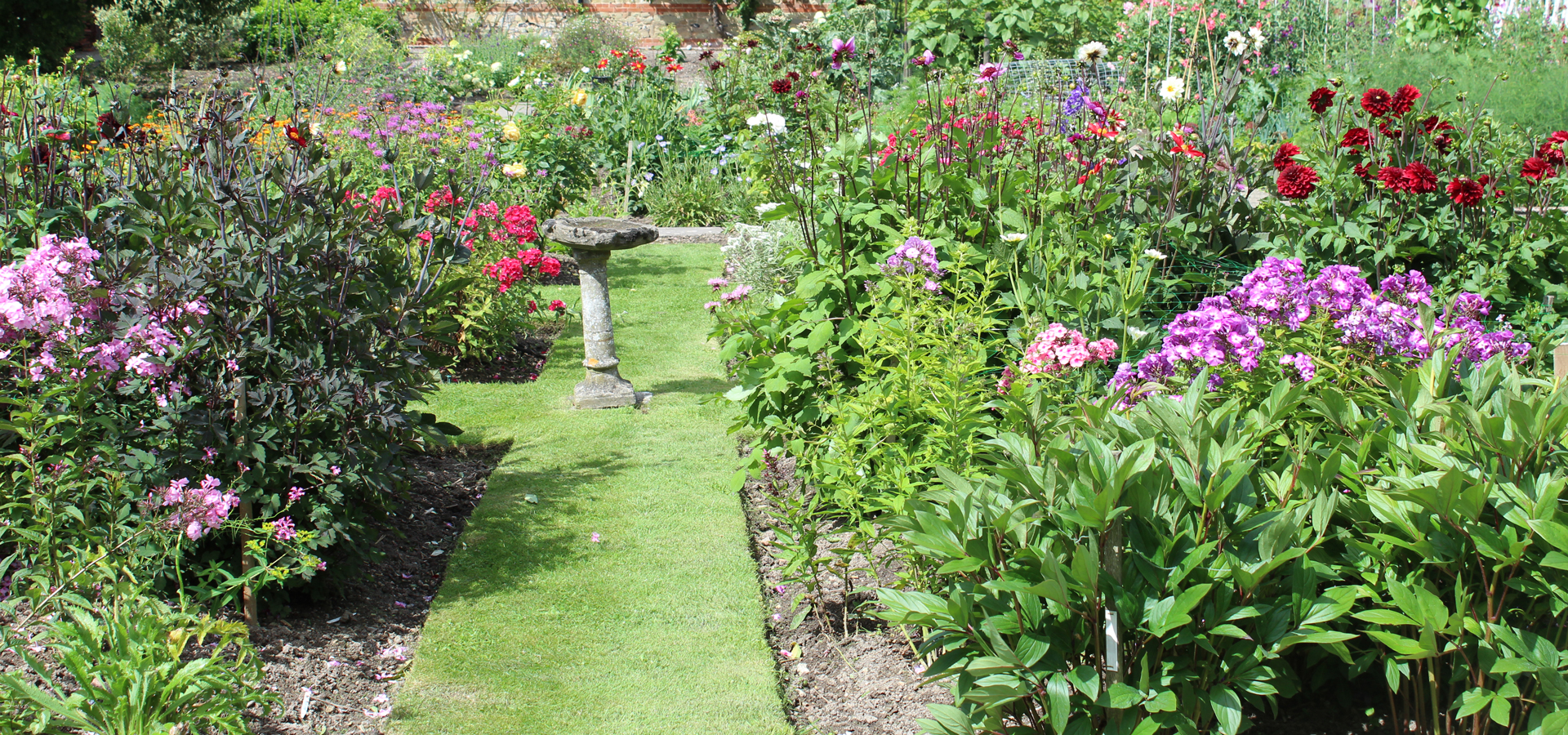 Workshop: Learn to grow flowers to pick and arrange
The morning will cover the basics of ground preparation, seed sowing, potting on, planting out and maintaining.
A delicious lunch at the Grade 2 Knighton Manor is included.
Florist Gill Muldoon will then teach you how to condition flowers and arrange a table decoration which you will take home.
Max 12 per group.
Upcoming 2019 dates:
NEW DATES TO BE CONFIRMED
10:30am – 3pm
Cost £90
Booking: 01722 780789 or 07807 780707
Contact
Caroline Lamb
Knighton Manor
Broad Chalke
Wiltshire SP5 5EB
Tel: 01722 780789
Mobile: 07807 780707
Email: caroline@knightonmanor.com