We have lived in Knighton Manor as a family for over 13 years and we would like to share the gardens with you. The gardens are open for visitors and private groups. We also run workshops about learning how to create seasonal arrangements from the selection of flowers and greenery from the garden.
If you would like to find out more, please get in touch via our contact page.
My parents-in-law moved to Knighton Manor in 1953 and the layout hasn't changed. In the summer the lawn becomes a grass tennis court. Tennis is part of the family and our son runs a tennis coaching business.
We scarify all our lawns every year and they are finally looking like true lawns thanks to the purchase of our scarifier, one of our best purchases. In April and May, often the badgers come in and dig for insect larvae, but much to our relief the lawns always recover.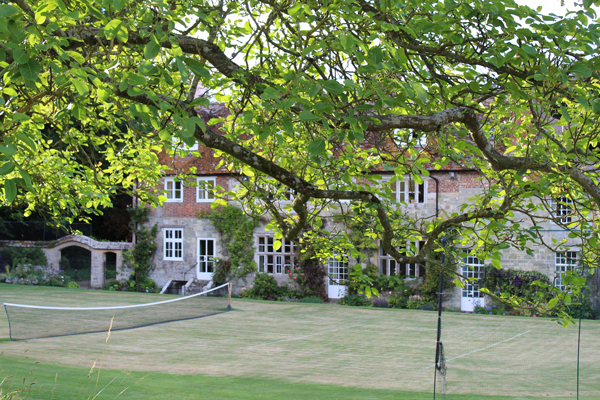 This pool was the first pool built in the valley in the 1960s. It is a very deep pool unlike swimming pools built today. When we moved in we installed new paving stones and a liner which transformed the look of the pool.
The seasonal flowers grown around the pool were selected and planted to bloom throughout July and August to coincide with the most likely months for swimming. Thus making this area an even more beautiful place to relax.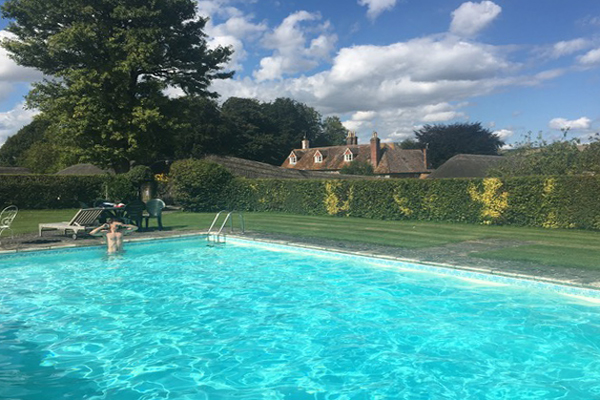 These beds have been re cut to their present shape and the flowers planted following a design by Linda Coggin. The seat at the top of the garden gives a lovely view north over the farmland across the valley.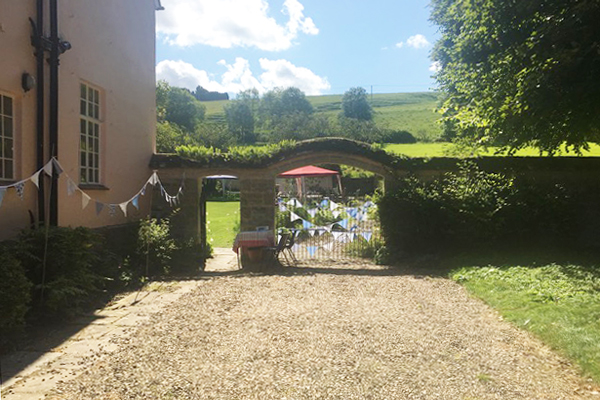 Contact
Caroline Lamb
Knighton Manor
Broad Chalke
Wiltshire SP5 5EB
Tel: 01722 780789
Mobile: 07807 780707
Email: caroline@knightonmanor.com